Happy Holidays
from
MIKELIVINGSTON.COM

All of this stuff has been
mastered for 2022...
All you have to do is click on the links and "POW" - you'll hear the tune.
If you'd like to "save" the files onto your hard drive
- "right-click" on the link and do a "Save Target As".
Make sure you remember where on your computer you saved it!!!
Mac folks - you're on your own...
PLEASE be careful!! I've noticed some audio players
start each song up at FULL VOLUME!! YIKES!!!

Produced, recorded, mixed and mastered by Mike Livingston
Mike Livingston © 2022
All non-original materials are presented for demonstration purposes ONLY!!
Share and enjoy!!
MERRY CHRISTMAS!!!!
---
---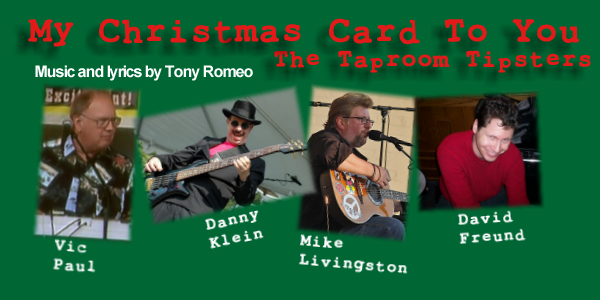 Click on the pic to play!! Right-click on the pic to "save target as"!!

The Taproom Tipsters are actually...
M.L.R.B. The Mike Livingston Recording Band
David Freund - drums
Danny Klein - bass
Vic Paul - piano
Mike Livingston - everything else
---
Rockin' Around
The Christmas Tree
Words and music by Johnny Marks
Just click on the link
A Duet by Linda Chase and Mike Livingston


An AMAZING singer, performer, keyboardist, producer... the list goes on.
We've been friends for YEARS and always wanted to record together.
So, here you go...
This is Linda's instrument track. We recorded our vocals in my studio.
Then I came up with a rather silly idea.
Silly indeed!!
---
Baby It's Cold Outside
Words and music by Frank Loesser
Just click on the link

A Duet by Sue Drougas (at the time) and Mike Livingston
(Recorded in 2006)
Sue is not only a fantastic singer, but she's also a wonderful person!!
I first met Sue through the late Prof. Rick Manning.
They were performing as a duo and wanted me to record a demo for them.
I was VERY impressed with Sue's natural vocal style, and I definitely wanted her to help me out with this stuff and more.
It was Sue's idea to record "Baby..."!!
I agreed wholeheartedly!!!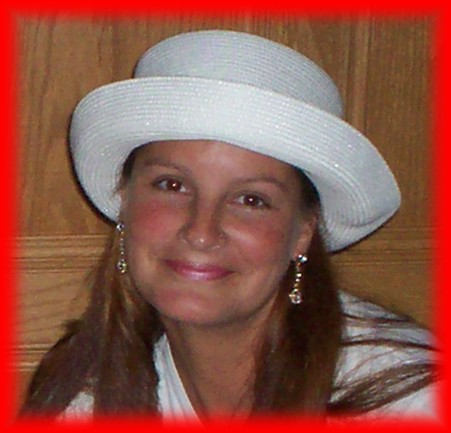 I'm playing all of the instruments except for the trumpet.
That was performed by my old high school friend Walt "Wally" Trachim, who at the time was my downstairs neighbor!!
Small world huh?
(Great job Wally!!!)
---
---
"The Christmas Song" Written by Mel Tormé and Bob Wells
Just click on the link
Carl Ayotte on sax!!!
I finally got Carl Ayotte to add his genius to my curious take on this classic song!!
Speaking of Carl Ayotte!
You should all go and check out HIS page of
terrifically Tiki-licious holiday cheer!!
Make sure your conch is ready to blow!!!
(Wait... what?!?)
---
Silver Bells Composed by Jay Livingston and Ray Evans.
Just click on the link
This song reminds me of my hometown - Salem, MA 1965.
---
"White Christmas" Written by Irving Berlin
Just click on the link
Recorded 12-21-2005. ONE TAKE!!!! ONE MIC.!! A couple of over-dubs.... I just felt like doing it!!
Once again... MERRY CHRISTMAS!!!

Mike Livingston © 2022
All non-original material are presented for demonstration purposes ONLY!!